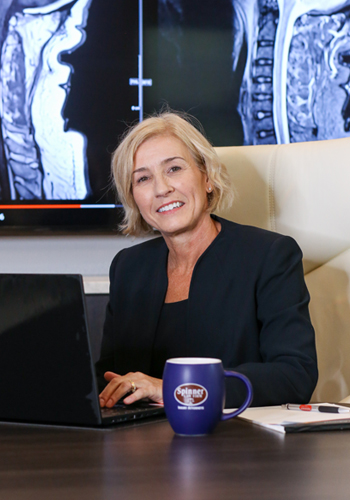 BIO
Anissa Morris is an attorney and Florida Supreme Court certified circuit civil and family law mediator based in Tampa/Wesley Chapel, Florida, primarily representing injured people seeking damages for their losses caused by the negligence of someone else.
During her career she has represented abused and neglected children, spouses in dissolution of marriage actions, and families planning for the future.
Early Years
Anissa grew up in Ft. Wright, Kentucky, a small, closely knit community, a few miles south of Cincinnati, Ohio. She graduated from Xavier University in Cincinnati, Ohio with a major in Communication Arts/Public Relations. She subsequently attended Salmon P. Chase College of Law, Northern Kentucky University where she had the benefit of working as an intern for J. Gregory Wehrman, Magistrate Judge, United States District Court, Eastern District of Kentucky.
Legal Career
Immediately following law school Anissa began working as an Assistant County Attorney and Assistant Commonwealth's Attorney in Kenton County, Kentucky, where she primarily prosecuted misdemeanor and felony non-support cases, juvenile cases, and child dependency, neglect, and abuse cases. With respect to the child dependency, neglect, and abuse cases, Anissa participated in an interdisciplinary team consisting of law enforcement, physicians, and social workers in order to effectuate a holistic approach to achieve justice and ensure the children's safety.
After a few years as an assistant prosecutor Anissa relocated with her husband to Tampa, Florida, where she chose to stay home and care for her children. Upon her youngest child starting school Anissa joined Adrian R. Castro, P.A. where she represented clients in various family law matters. Four years later she joined The L. David Shear Children's Law Center of Bay Area Legal Services where she represented children in the foster care system and advocated for the children's safety and stability.
In 2012 Anissa joined Spinner Law Firm, P.A. where she continues to represent clients who have been injured due to the negligence of others.